Virtual events & webinar
Events featuring diverse voices, innovative companies,
and big ideas.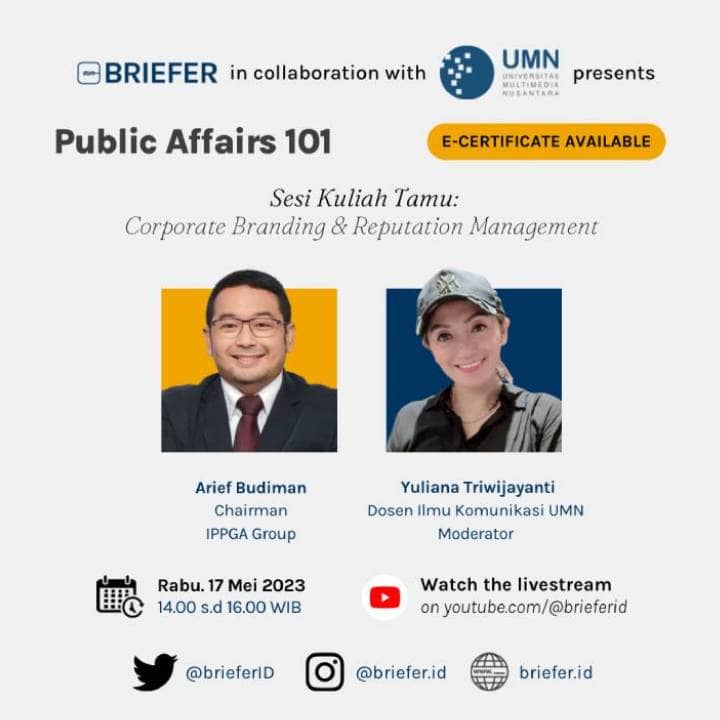 AB
Speaker
Arief Budiman
Chairman IPPGA
YT
Moderator
Yul Triwijayanti
Lecturer of Communication Science of UMN
Wednesday, May 17, 2023 2:00 PM
BRIEFER's Session - Public Affairs 101 with Arief Budiman (Chairman IPPGA Group)
WEBINARS / 1 hour
Public affairs helps build relationships, develop, and maintain connections with stakeholders. Its existence also serves to align business goals with the expectations of stakeholders. So, how can the practice of public affairs influence business sustainability? What skills are required for this profession?
Watch Now 
Insightful Events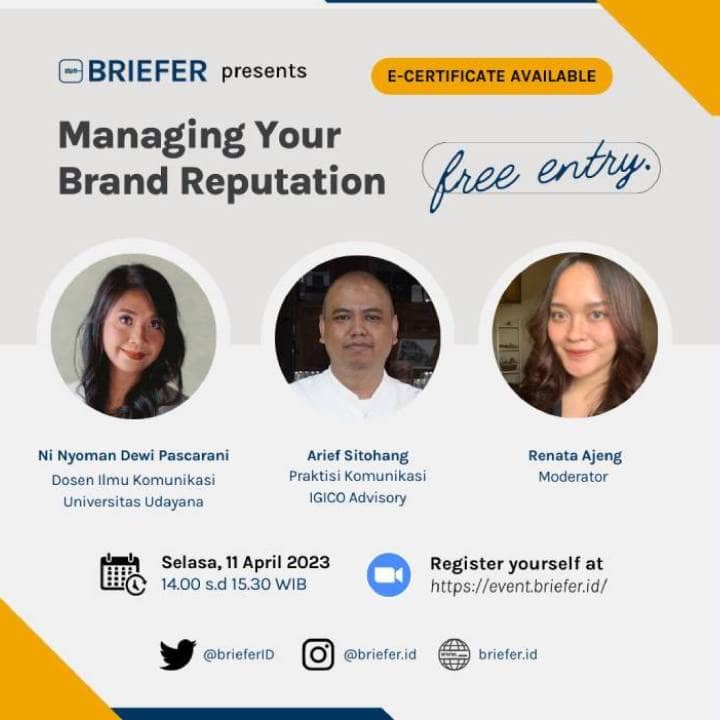 BRIEFER's Session - Managing Your Brand Reputation
WEBINARS / 1 hour 37 mins
 watch now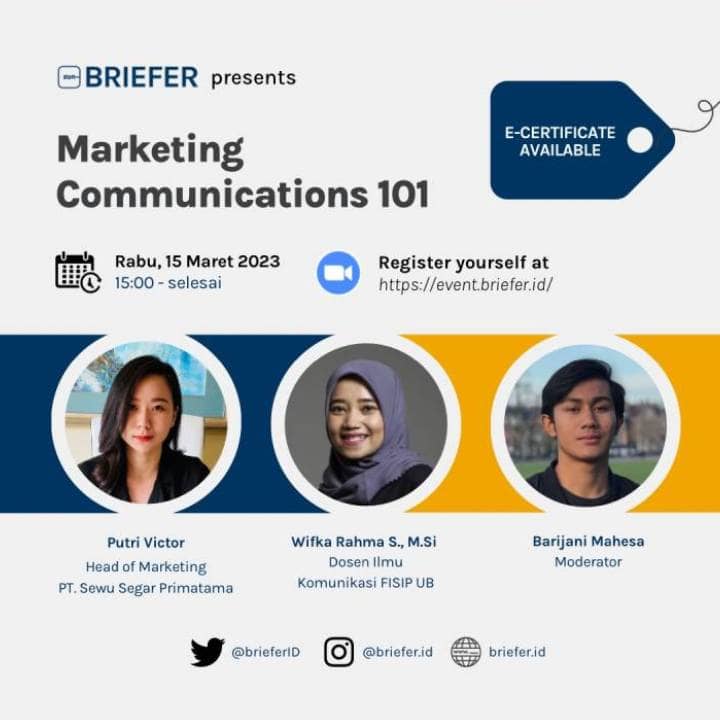 BRIEFER's Session - Marketing Communications 101
WEBINARS / 1 hour 27 mins
 watch now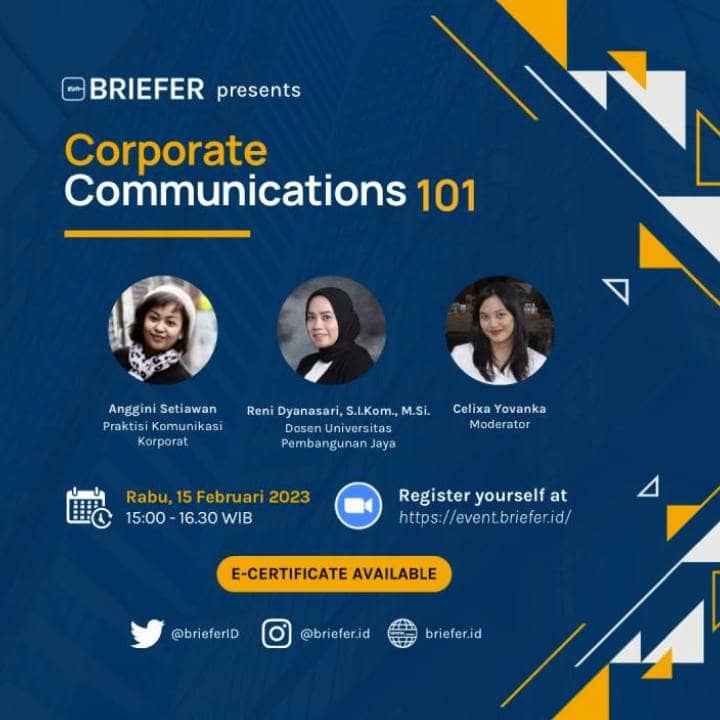 BRIEFER's Session with CfDS - Storytelling in Business Advertising 101
WEBINARS / 1 hour 42 mins
 watch now
See all events

Palma One Building 7th Floor unit 709, Jl. H.R. Rasuna Said No.5 Kav X2 Kuningan Timur, Setiabudi, Jakarta Selatan 12950.
+62 21 5228411
© 2023 - PT. Kreasi Komunikasi Digital